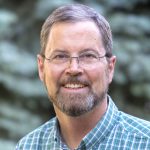 Joe Kittel has worked in the field of strategic alliances (value-creating relationships) for over 30 years. For 17 years, he did this work at Hewlett-Packard. For 14 years, Joe has been focused on the practical application of spirituality to help strategic alliance managers transform their relationships and, as a result, increase their alliance's value-creating effectiveness.
In 1989, Joe established his first strategic alliance – a multi-year, multi-million dollar, co-resident, and collaborative-R&D relationship that provided advanced object-oriented technology into HP C++ SoftBench (software development tool) and allowed US West (now Qwest) Communications to successfully migrate their massive Billing and Customer Care Systems from Cobol to C++ with a 10x improvement in software quality.
In 1997, he helped establish Hewlett-Packard's corporate level strategic alliance with Microsoft – an alliance measured in billions of dollars. Joe lead corporate-wide initiatives and negotiations in some of the most strategically contentious areas (e.g., UNIX/NT interoperability, object technologies and encryption). In that same year he was a pre-founding member of the Board of Directors of the Association of Strategic Alliance Professionals (ASAP), assisting in its early definition.
At the conclusion of his career at HP in 2005, Joe established the first strategic alliance between HP's printing business and SAP with a deal valued in excess of $300M, and an alliance that annually leverages over $1B in HP products and services.
In 2007, Joe established the first and only consultancy in the world focused solely on the fundamental transformation of strategic alliance managers and their alliances – SPiBR.org LLC.
In 2009, he published the book Spiritual Principles in Strategic Alliances: transform status quo mediocrity into greatness. It has been endorsed by world-leaders in strategic alliancing, and conscious capitalism. And, it was selected as an ASAP Best Practice (Association of Strategic Alliance Professionals).
In college, Joe graduated magna cum laude in Electrical Engineering from the University of Utah, focused on quantum electronics (semiconductor physics and VLSI design). He applies a methodical engineer's approach to both strategic alliances and spirituality. Joe seeks to understand and use fundamental principles.
If you would like to learn more about Joe – his experiences and qualifications – click on the following links for PDFs containing:
Also read Endorsements.
_____________________________
Consider reading Experiencing Transformation in the first chapter of Joe's book (three pages, starting on page 9; this is a link to part of the book's final pre-published manuscript).