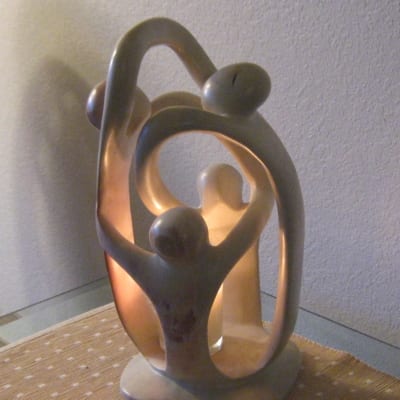 Strategic alliances are about accomplishing the impossible – collaboratively doing together what neither company can do alone. Alliance management, leading the creation of incremental value between companies, often seems impossible. Transforming today's status quo mediocrity into greatness also seems impossible.
Maybe you're not ready for greatness. Maybe you think achieving grandeur is either impossible or undeserved. Accomplishing the impossible is very possible, but it can feel lonely..
Being an alliance manager can be a lonely job.
However, accomplishing the impossible brings with it certain gifts, namely integrity and focus. And as we embrace the impossible nature of being a strategic alliance manager we realize that:
We cannot do the impossible alone.
We need each other to overcome the impossible and accomplish the possible. We need each other in order to achieve grandeur. Are you ready?
Read on …
.
Impossible – The Motive in Strategic Alliances
Strategic alliances are about doing together what cannot be done alone. These business relationships are about the creation of value: new technologies, new products, new solutions or new ecosystems. They are about:
Doing together what neither company can do alone.
Businesses increasingly understand that they cannot do the impossible alone. They see a vision for the future. They see what seems to be an impossible idea (e.g., a world wide web of interconnected people, one world) and realize that they need to collaborate with other businesses in order fulfill that vision. And yet:
Most strategic alliances fail.
They either fail outright or there is significant untapped possibilities lying dormant in the relationship. Ask yourself, is your alliance creating value to its full potential? If not then it is failing, it is:
Stuck in mediocrity.
.
Impossible – The Nature of Alliance Management
Below is how I describe life as a strategic alliance manager. What it means to lead the creation of long-term value between corporations:
We do the impossible with nothing in the eye of a hurricane.
Any successful company has to be a successful competitor. That drive to win permeates its culture. However, a competitive mindset stifles collaborative creativity so:
The very thing that leads to success in the business world,
competitiveness,
leads to failure in alliances.
How can we discover and create incremental value with a partner whose normal way of thinking is "Your win is my loss"? How can we trust such a partner? Competitiveness undermines an open and collaborative atmosphere, a prerequisite for any alliance to fulfill its value-creating potential.
Beyond the negative impact of competitiveness there is an insidious factor at play – fear and scarcity permeate the world of business. Fear in business comes in the form of job insecurity, concern for the viability of the business, an unstable economy and personal fear-of-failure. With fear there is a lack of trust and an unwillingness to take risk, both are critical in collaborative value-creation.
Scarcity is a mindset oriented toward the belief in zero-sum situations; again, "Your win is my loss." A scarcity mindset basically says that creating value (i.e., "expanding the pie") is impossible; at its core is the belief that "the pie cannot be expanded." It is a belief that we have a fixed amount of resource. Ultimately scarcity is a belief that we live in a world of limitation not possibility.
Given the competitive nature of business and a fear-/scarcity-based climate being a strategic alliance manager (creating value) appears to be impossible. However:
With an empowered team anything is possible.
There is truly nothing in the world like being a strategic alliance manager. It is similar to but more than being a CEO. It is extraordinarily unique and it is absolutely possible, especially if we are willing to be empowered via empowerment; if we are willing to be a transformational alliance manager anything is possible.
.
Doing the Impossible is Often Lonely
It can be lonely at times, as we "Do the impossible with nothing in the eye of a hurricane." Even if we are clear about our role, our management, colleagues and outside consultants may not be clear about the role of alliance manager. We may understand the need to focus on value-creation and we comprehend the unique nature of our work, but others don't seem to "get it."
We may end up asking ourselves:
"Am I alone?"
No, you are not.
.
Impossibility Brings Us Gifts
We can end up being enthused by the impossible. It actually comes bearing gifts, if we look for them. Doing the impossible reminds me of a quote by Douglas Adams:
The impossible often has a kind of integrity
which the merely improbably lacks.
Beyond integrity, if we are going to accomplish the impossible we need to be very focused. We may need to be singularly focused, maybe even maniacally focused.
Being focused is a powerful place to be.
So, the impossible comes bearing the gifts of integrity and focus – valuable gifts for any strategic alliance manager to possess.
.
Maniacal Focus
I am focused on being of service to people who see both the impossibilities and the possibilities of their jobs. People who are willing to:
Do the impossible, together.
I am maniacally focused on the use of fundamental principles and practices to help you accomplish the impossible.
.
Reciprocity
We need each other, if we are going to:
Accomplish the impossible
Fundamentally transform the artful science of strategic alliance management.
Transcend status quo mediocrity and move into greatness.
Confront such things as role ambiguity, low trust, unhealthy relationships, poor communications, lack of team alignment and climates which stifle value-creation.
And I (Joe) need your help (the reader) to overcome some of the impossibilities I struggle with. Over the years I've heard the following statements from leaders in strategic alliances:
"No one is really interested in 'accomplishing the impossible' these days, they are too scared, they just want to keep their jobs."
"Building a consultancy focused on serving individual alliance managers will not work. You need to provide more expensive and higher-margin services."
"Strategic alliance managers don't have the budget to fund your consulting services."
"Don't use the word 'spiritual.' It will stir up both anti- and pro-religious zealotry. It won't be helpful. Businesses are afraid of the 'spiritual' word."
And finally, "You cannot 'retread' a strategic alliance manager to be a consultant. The longer you stay in the corporate world the more dependent you become. You cannot survive alone." (Have you ever thought about being a consultant or coach?)
.
My Ask of You
Give me your impossible. Let me help you with your impossibilities: internal challenges, impossible alliances, impossible situations, impossible people or any other form of impossibility you need to overcome.
Let me help you achieve your alliance's greatness.
Here are some of our We Cannot Do The Impossible AloneSM services:
Clarity in the role of strategic alliance manager; how to develop both you and your alliance.
Building trust and enabling value-creation via confrontation. Facing your alliance's most vexing challenges, head-on and sooner rather than later.
Using radical-simplicity to empower yourself and your alliance, prepare for negotiations, achieve clearer alignment and focus throughout the alliance, overcome obstacles and lead your team toward a higher-value long-term vision.
Negotiating without compromise, going beyond mere win/win results; being comfortable in the midst, in between companies, people, positions and ideas.
The development of long-term and intangible metrics (e.g., trust, open communication, healthy confrontation, collaborative atmosphere, lasting relationships) that will in time drive greater near-term and tangible returns (e.g., sales revenue, market share).
The empowerment of Self-Obsolescence – the most impactful practice a transformational strategic alliance manager can embody.
Being an illuminating mirror; the attraction and power in gratitude.
Being a transformational strategic alliance manager – transform your alliance, starting within.
Creating a healthier climate in your alliance and a simply more attractive ecosystem.
Valuing relationship-deepening competencies as a strategic corporate asset.
Other custom services driven by your impossible challenges.
What proof do I have that I can help accomplish the impossible? See endorsements – in particular about the HP/Microsoft and HP/SAP alliances; both were considered to be impossible. Also see real world experiences, accomplishing the impossible in these two alliances with the 2-Slide MethodologyTM and the power of Self-Obsolescence.
.
Contact me if you are interested in accomplishing the impossible.
Click here for service fees and engagement model.