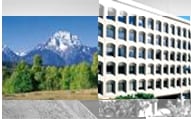 Founded in August 2007 in Loveland, Colorado, SPiBR.org LLC is an international consultancy focused on strategic alliance managers.
We are about the application of practical spiritual principles in business relationships. We help strategic alliance managers increase personal and organizational effectiveness and create a more value-enabling climate.
We provide training, coaching and consulting services to strategic alliance managers. We also provide consulting to organizations. All of our services are focused on you, the strategic alliance manager.